The Bordeaux-Montpellier game will be played in Talence
Women
Wednesday, 1 February 2023 13:15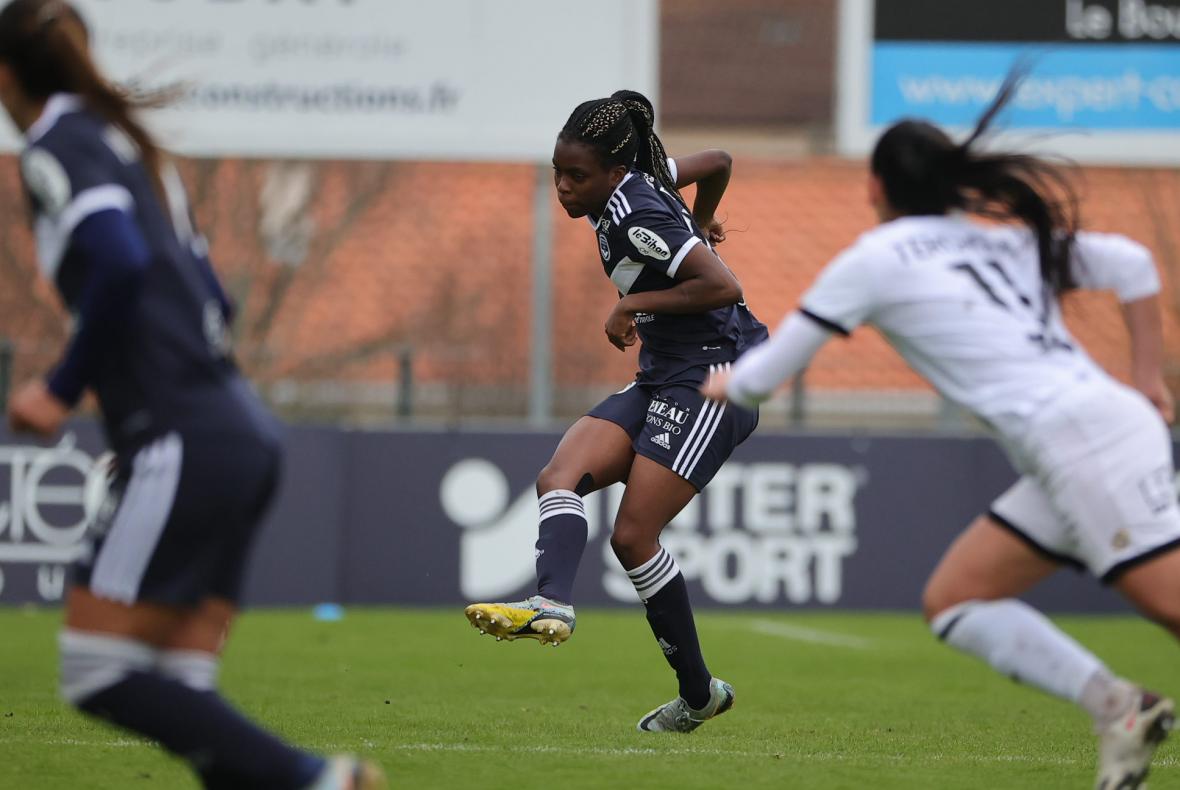 The Girondines' match with Montpellier will be played at Stade Pierre-Paul Bernard, Talence this Friday 3rd February at 18:30.
After qualifying for the next round of the Coupe de France (Metz, 3-0), Patrice Lair's side will be back in league action this weekend with a game against old rivals Montpellier.
The kick-off time announced by the league authorities means that the game will be played at Stade Pierre-Paul Bernard (Terrain n°1, Thouars), in Talence. The game starts at 18:30 and will be shown live on TV, and the floodlights at the Girondines' usual home Stade Sainte-Germaine has been deemed insufficient by broadcaster Canal+.
Season ticket holders
Don't worry, your tickets are still valid!
Have you bought a ticket for the game?
Your tickets are still valid too, just ignore the bit about Stade Sainte-Germaine!
Are you unable to attend the new venue?
Simply send an email to the box office (using the button below) to request a refund.
Looking for tickets?
The online box office is open right up until kick-off: all tickets at the usual price of €5, kids under the age of 12 go free!