Girondines back with a bang [3-1]
Women
Saturday, 22 January 2022 14:50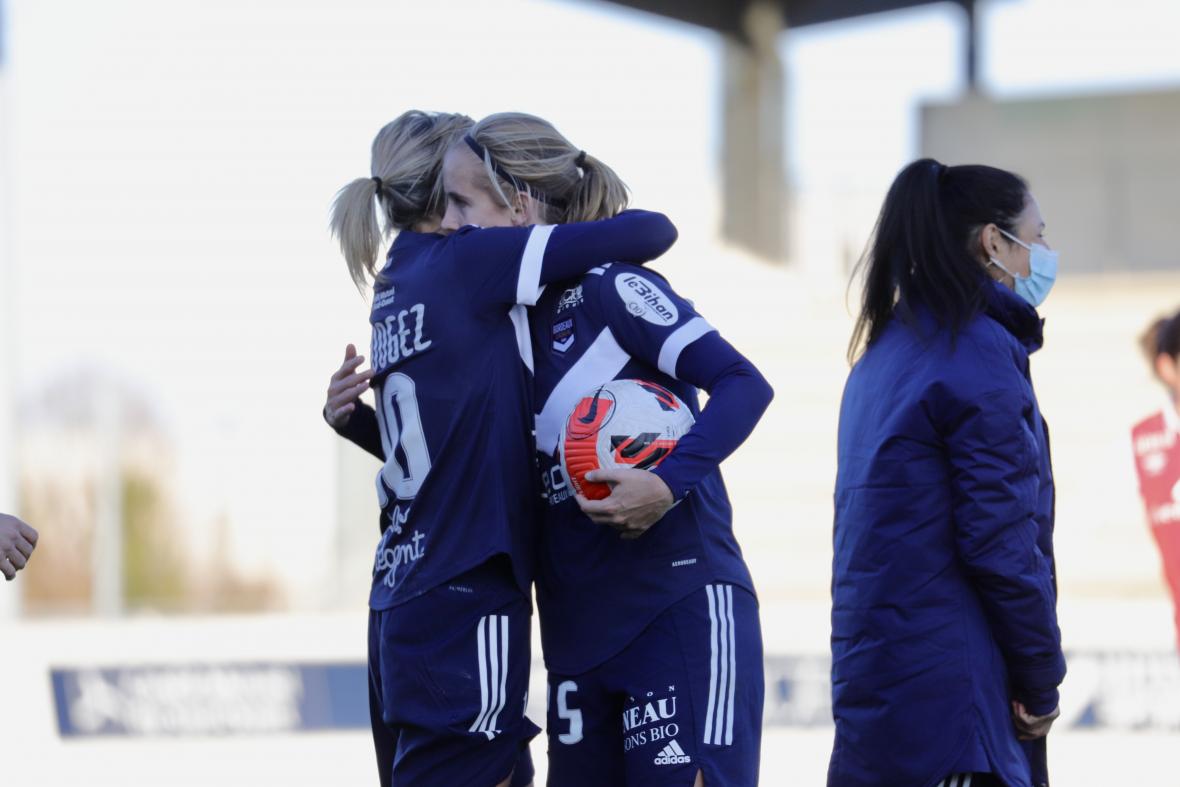 Bordeaux were deserving winners against Stade de Reims this afternoon, thanks to a superb collective performance and a hat trick from Katja Snoeijs
Winless since November, the Girondines were keen to kick-start the second half of their season against Reims this afternoon. Mission accomplished. Patrice Lair's delivered a fully-rounded performance to notch up an important victory.
It was all one way traffic in the first fifteen minutes as the Girondines created chance after chance. Claire Lavogez (5', 8') and Inès Jaurena (7') tried their luck before Katja Snoeijs rattled one off the post (10'). It was only a matter of time before the Dutch international would find the target.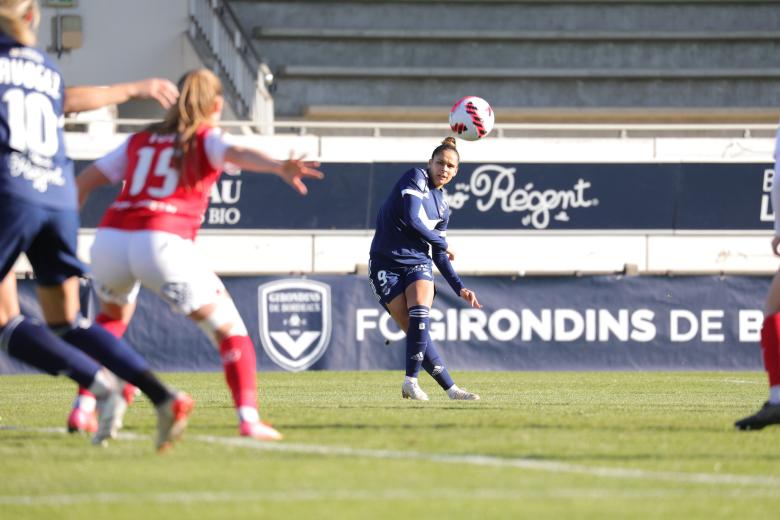 Just as Bordeaux looked to be totally dominant, the game took an unexpected twist. Julie Thibaud made a hasty challenge inside the box and Corboz slammed home the penalty to give Reims an undeserved lead (0-1, 30'). But there was plenty more to come from Julie: early in the second half she won a penalty at the other end, which Katja Snoeijs scored for her second goal (2-1, 50').
That's right, her second - because the Girondines had already produced an immediate response to that first-half setback. Julie Dufour broke free down the flank before pulling the ball back for Melissa Gomes. Gomes' cross was perfect, and Katja Snoeijs' finish was every bit as good (1-1, 33'). Katja completed the hat trick later in the second half, réalisme, following up an effort from Andréa Lardez and nudging it past the keeper with the tips of her toes (3-1, 66').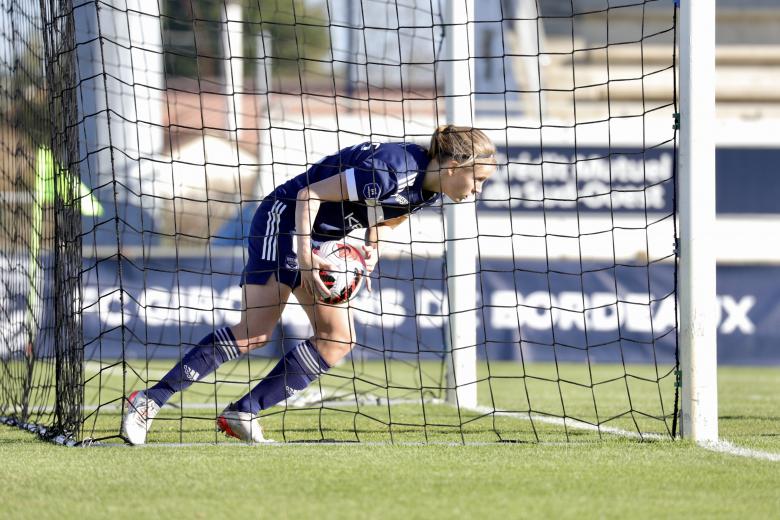 One of the mot encouraging aspects of this afternoon was the performances of our new signings, including Tainara. Her defensive experience and sang froid were plain to see in her decisive tackling, not least when she intervened to stop Bussy going through on goal (15'). She came close to scoring too (39'), as well as demonstrating her long ball capabilities. Jelena Karlicic and Amanda Gutierres both came on as substitutes in the second half, and both showed lots of promise.
The scoreline would have been even heavier had it not been for an impressive performance by Reims keeper Alvarado, but the result speaks for itself: a crucial league win, a successful return for Julie Thibaud and some very promising new arrivals. Things are looking up for Bordeaux, and there will be much to look forward to in this second half of the season.