Girondines beaten by Lyon (1-4)
Women
Friday, 1 October 2021 22:20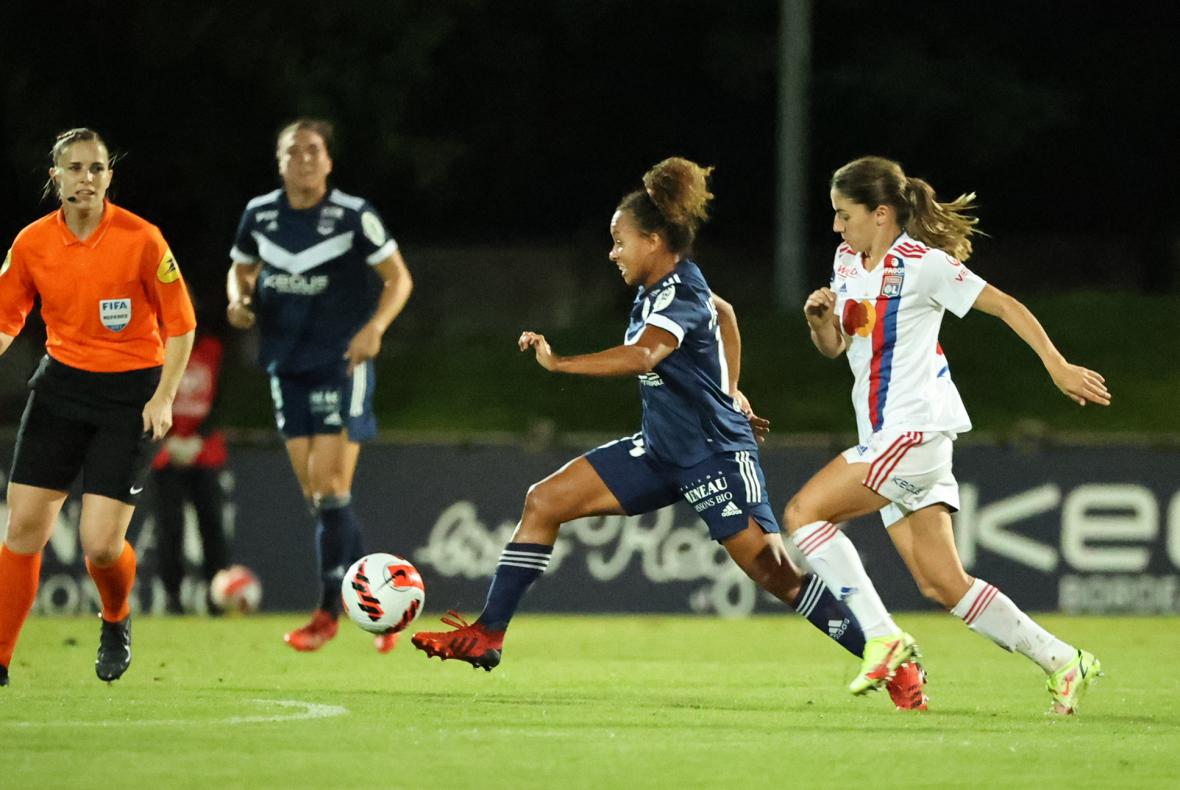 The game got off to a perfect start when Ines Jauréna found the net from an Andréa Lardez cross (1-0, 3'). Just seconds earlier, Eve Perisset had seen a promising free kick saved by Christiane Endler.
Bordeaux's joy was short-lived, as Lyon were soon back on even terms thanks to a stunning strike by Catarina Macario (1-1, 7'). OL kept on pushing forward and created numerous chances (13' 16' 18' and 20). They eventually made that pressure count from a set piece, with Amel Majri tapping in a sublime ball from Catarina Macario (1-2, 26')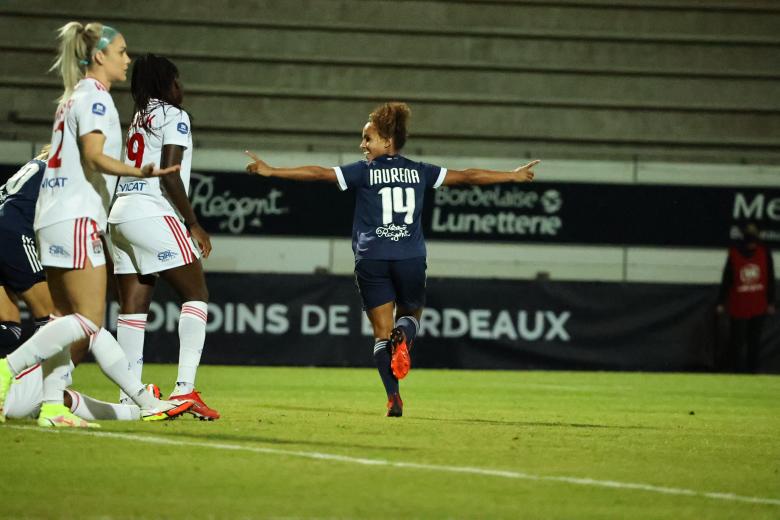 Lyon continued to dominate for the rest of the first half, creating numerous chances (34' 36' 39' & 45'). The Girondines had a few chances of their own, with Claire Lavogez coming close in the 19th minute.
Patrice Lair decided to make a change at half time, sending on Maëlle Garbino for Marine Péréa. This tactical adjustment seemed to have an immediate effect, with Bordeaux creating two big chances in quick succession, including a great ball for Vanessa Gilles who was ruled to be offside.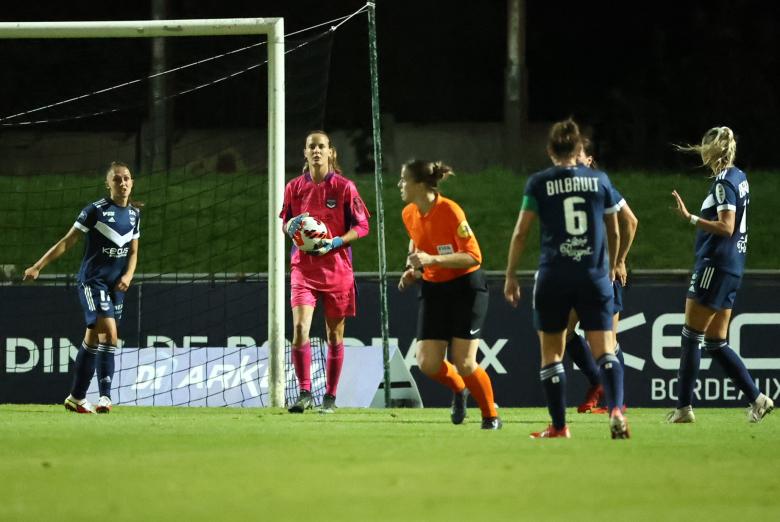 But Lyon were as dangerous as ever on the counter-attack, with both Emelyne Laurent and Delphine Cascarino (51' and 53') testing Bordeaux's nerves. Another tactical change followed, with Mickaella Cardia replacing Jaurena in the 62nd minute.
An error from the Lyon keeper gifted the Girondines their best opportunity of the second half, leaving Claire Lavogez all alone in front of an open goal. Unfortunately the angle was too tight, and her shot ended up in the side netting (68').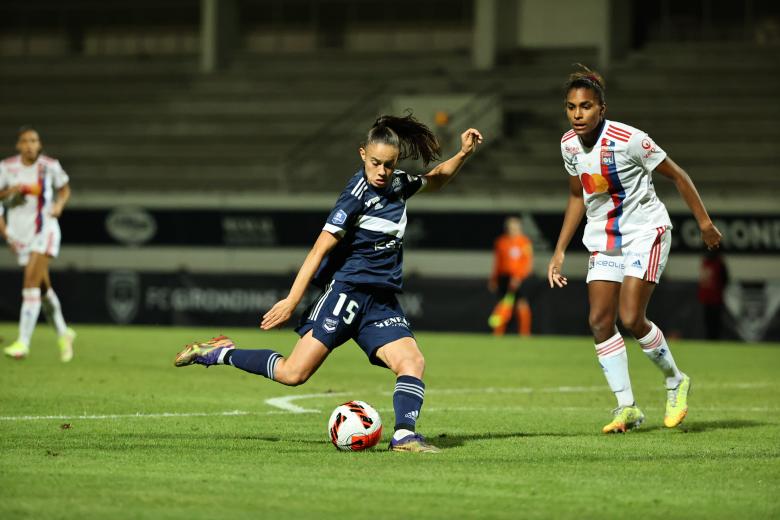 At this level, you simply cannot afford to spurn such chances. Bordeaux were punished for their profligacy a few minutes later, when Griedge Mbock scored from the penalty spot to give Lyon a two-goal lead (1-3, 72'). Bordeaux kept pushing forward but could not quite find the opening they needed, and instead ended up conceding a fourth to Damaris Egurrola (1-4, 86').
Despite the heavy scoreline, this was a spirited performance from the Girondines and an entertaining game. By way of consolation, they are the first team to have scored a goal against Lyon this season.
Next up: Reims on 16 October